Websites Under Production
Alex Job Racing Revamp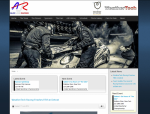 The current version of the Alex Job Racing website was built in 2002. After 10 years of service, the website will be completely redesigned and converted to a content management system. New gallery, calendar and classifieds components will be added.
Test Link: www.AlexJobRacing.com/index.php
Orbit Racing Revamp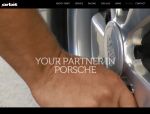 Orbit Racing is moving more toward Orbit Performance & Service and want the new website geared more towards street cars. They also wanted a more progressive design. The new site will feature a video background and tied together with big and bold images.
Test Link: www.orbitracing.com/upgrade